DIGITAL.
NEWS.

BLOG.

The Mindlab Digital Marketing Blog is a valuable resource for businesses looking to stay up-to-date on the latest digital marketing trends and strategies. Our blog features articles written by industry experts, covering a range of topics including website design, social media marketing, search engine optimization, email marketing, and more. Whether you're a business owner, marketer, or digital professional, you'll find valuable insights and practical tips to help you succeed in the ever-evolving digital landscape. Stay informed and stay ahead of the game with the Mindlab Digital Marketing Blog.
We build digital solutions.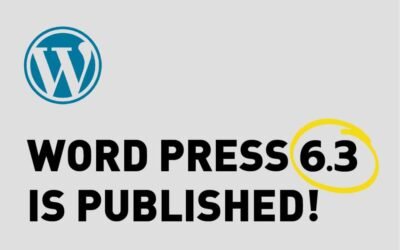 On August 8th, 2023, many WordPress users turned their attention to the next major update: WordPress 6.3. We've delved into this new version and are here to share the changes and innovations it introduced. It was evident from the Wordcamp Europe held in Athens from...
read more